Here I am, leaving Blog Paws. I'm now at O' Hare Airport in Chicago at 3am am on Monday. I was supposed to be in New York quite a long time ago, but I just can't get home! I certainly was not planning on sitting cross-legged on the airport floor with my rear end falling asleep, surrounded by electronic devices charging, pecking away at my laptop.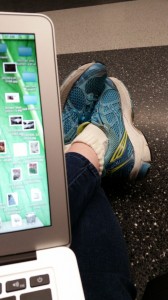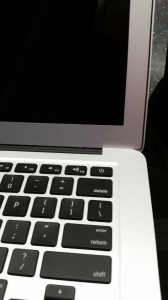 For some reason, after waiting for the better part of a day, our NYC flight was summarily canceled. We were all told that there would be no NYC flights for TWO DAYS. People were exclaiming. People were shrieking. I begged. I pleaded, and mentioned other cities. How about Phillie? My birthplace, Hartford? Newark? DC? No, no, no and no.
Atlantic City? Yes! I'll take it.
Ironically, a person who doesn't gamble will have traveled from Las Vegas to Atlantic City.
It is now 3 am Chicago time, and I have been waiting for a NYC flight since 2 pm. Cheer up, I say, only a few hours until I will board my 6:50 am flight to Atlantic City. Then I will have the privilege of boarding a Greyhound bus and riding for three more hours and subsequently negotiating through Manhattan to get back to Brooklyn. There's a bit of shrieking in my head!
Ah, my lullaby. A lovely voice comes on the loudspeaker system and counsels us on covering our noses when we sneeze. We are also to wash our hands to make sure all germs are taken care of! What kind of world have I entered into?
Nothing to do but go to my happy place.  Pictures of Yappy Hour and the Red Carpet Awards from the last night at Blog Paws, which now feels like Brigadoon.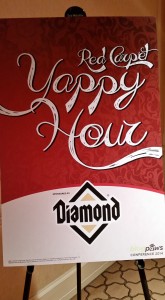 Stay tuned to see if I ever get home!!!
Mort is from Dogthusiast.   Wynny is actually  Brychwyn from Cascadian Nomads. Poppy is from….uh oh. Oh no, could someone let me know! Thanks