Mom did go to the Greyhound Friends of New Jersey Crafts Show and Pet Expo on Saturday. We are sad to say that she returned home without a greyhound. We had been waiting with bated breath, wondering who would prance through our door.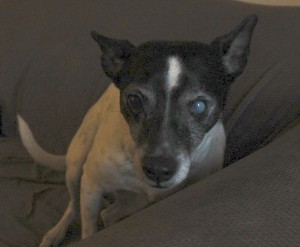 Mom then told the story about the greyhound reindeer, namely the Acosta family. There were maybe five or six of them (greyhounds). Mom just couldn't tell. They were all wearing this attire and , well, acting mischievous!! Mom was laughing so hard that she couldn't get good pictures.
She met a set of twins named Darryl and Dale, and they looked exactly like Matilda, only younger.
The only thing she brought back was this beautiful t-shirt, and special peanut butter treats for us. That is OK. They bring greyhounds into the rescue every few weeks. So many were adopted, and it was heart-warming.
Respectfully submitted,
Livvie and Kessie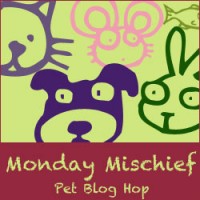 This is a Bog Hop hosted by Snoopy's Dog Blog,  Alfie's Blog,  Luna Dog's Life and My Brown Newfies. We thank them! Click here to enter, and make sure to hop around and visit them and others!